Advanced laundry care and cleaning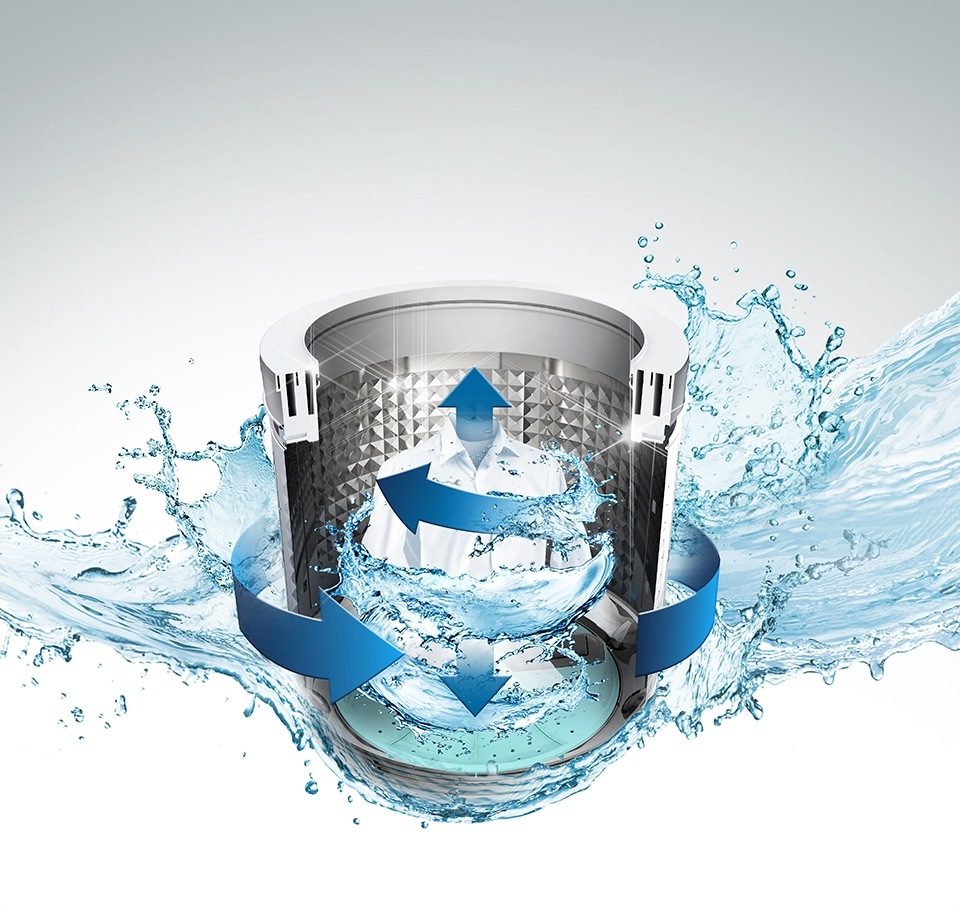 The innovative Wobble technology in the Samsung washing machine protects delicate clothes from friction damage while demonstrating extraordinary performance. The unrivaled structure of the Wobble pushbuttons generates a dynamic, multi-directional wash flow that minimizes tangles and knots, and thoroughly cleans clothes thanks to its improved stain resistance.
Dries clothes faster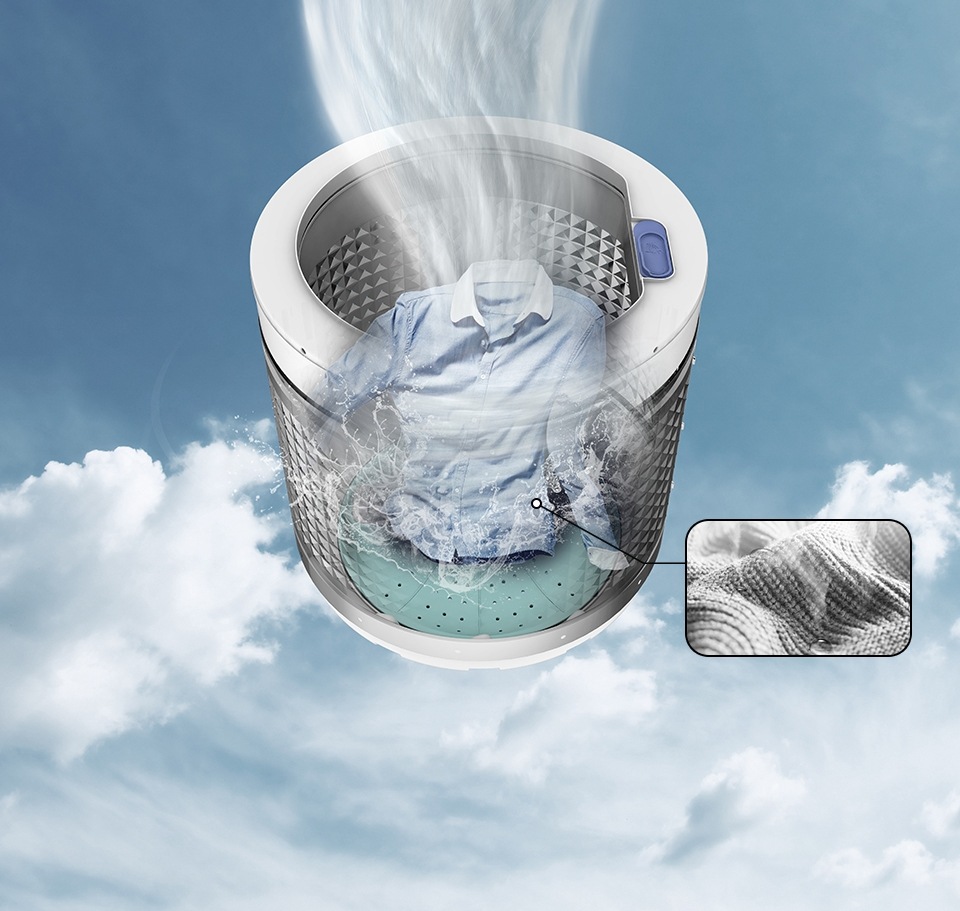 The Air Turbo Drying System in your Samsung washing machine reduces drying times. Quickly spins the washing machine drum to extract more water from the clothes, while admitting more air to speed up the drying process. All of the above minimizes the time needed to dry clothes.
Keeps your top-loading washer clean
Eco Tub Clean technology keeps your washing machine clean without using harsh chemicals, allowing for maximum convenience. It can even automatically notify you when it needs cleaning.
Slim and ergonomic design
Samsung's washing machine has a sleek, ergonomic design that looks good and lasts longer. The graceful, natural curves of its rounded edge design are complemented by the sloped dual control panel, which simplifies use. Especially since the blue LED display offers clear information and also a touch of refined beauty. A strong and durable tempered glass door makes it